Sometimes duplicate records are accidentally created. While RxPhoto ensures that the exact same client is not created twice, duplicates may occur, likely due to typos. Duplicate records may be merged in the
RxPhoto Website
, which may be accessed from any computer browser. This article will walk through how to do so.
As you read through this article, you may expand images by clicking on the image.
Merge Duplicate Records on the RxPhoto Website

2. From the Client List, click Merge.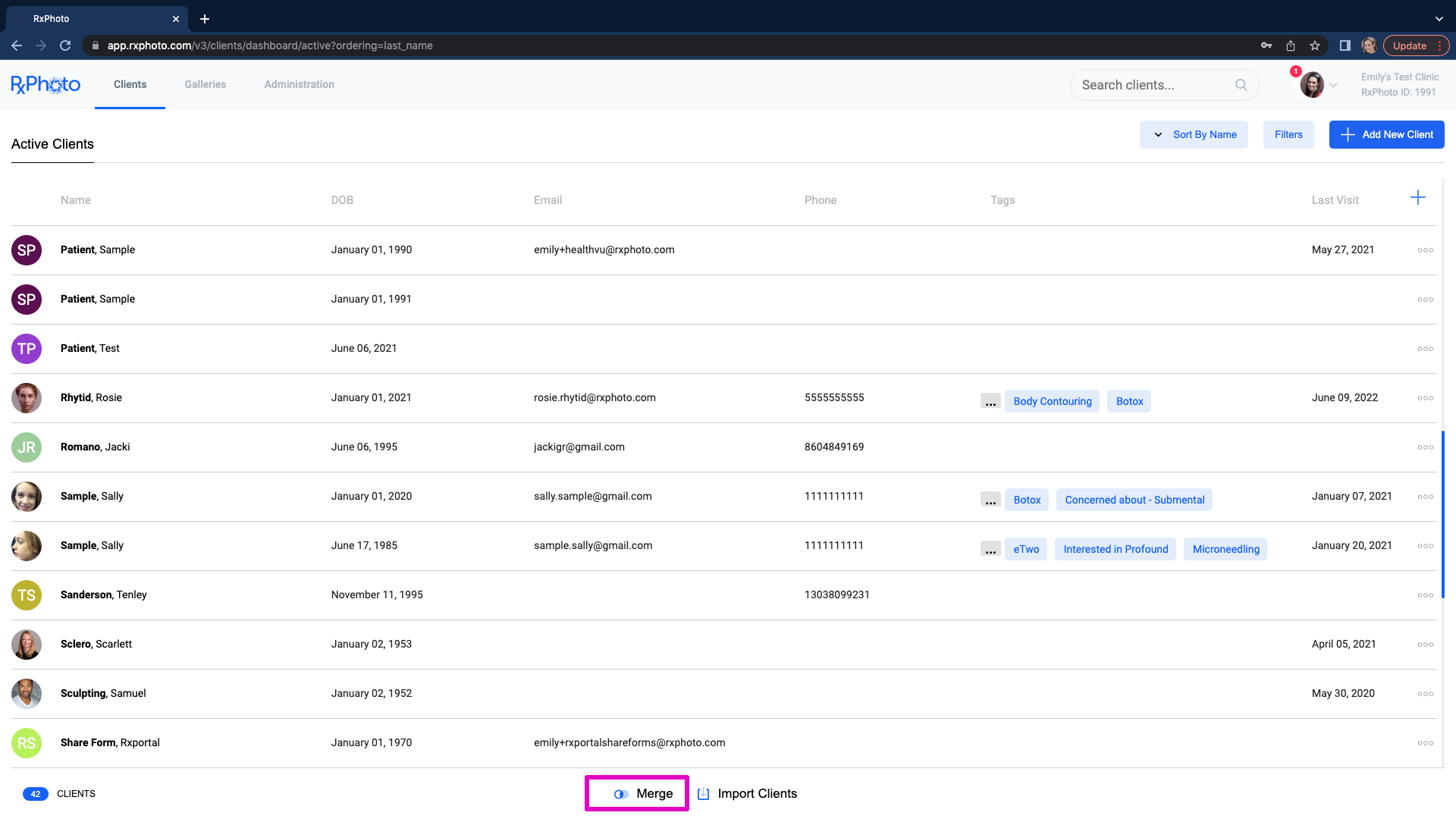 3. Select the two clients to be merged by clicking to check the boxes to the left of the names. Then click Merge Selected.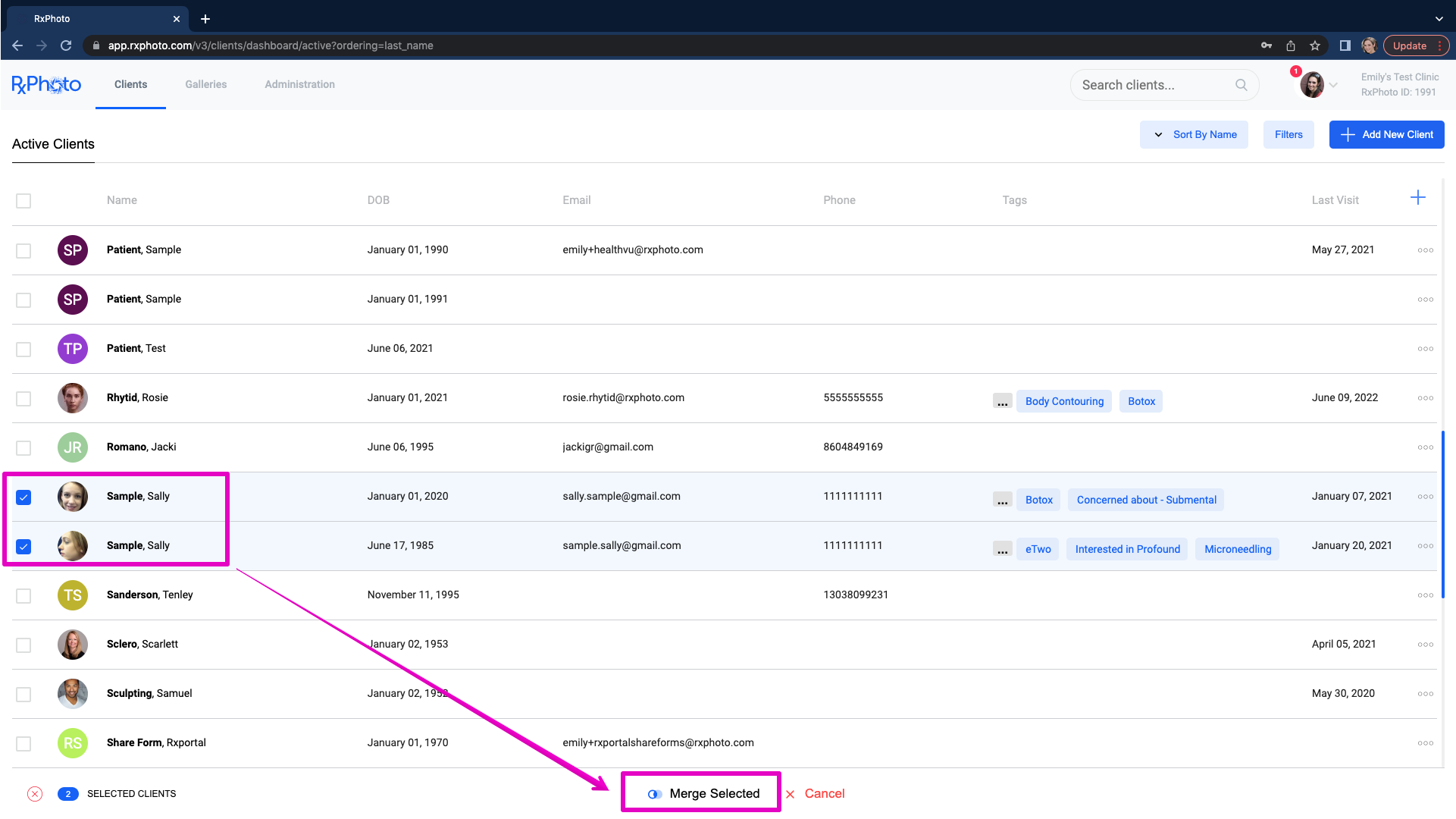 4. Click to select the Primary Record. All data will be merged into the Primary Record, but if the selected records have different emails or phone numbers, the Primary Record's data will remain. Then click Done.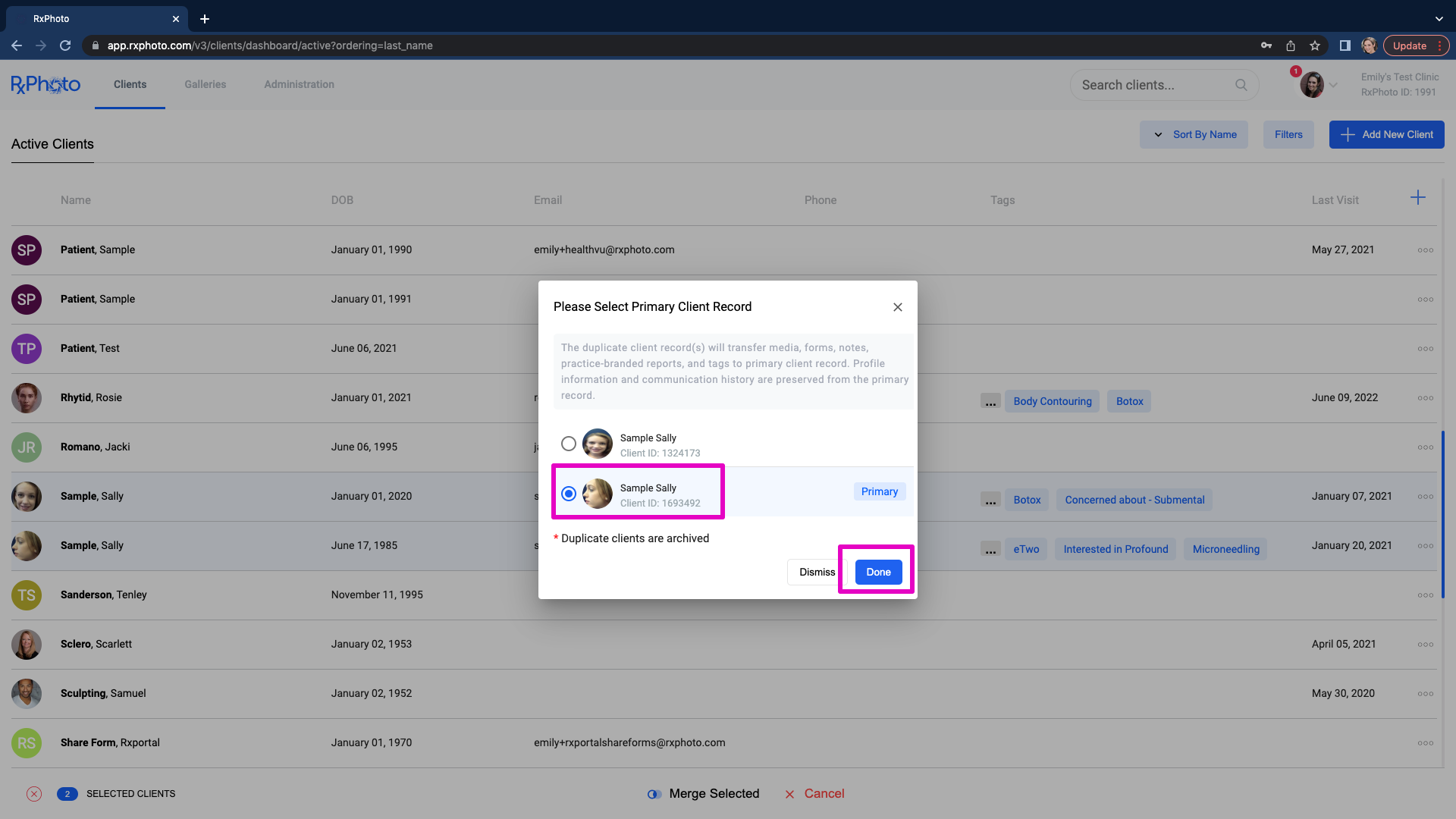 5. Confirm the merge by typing the client's first name into the field. Then click Merge.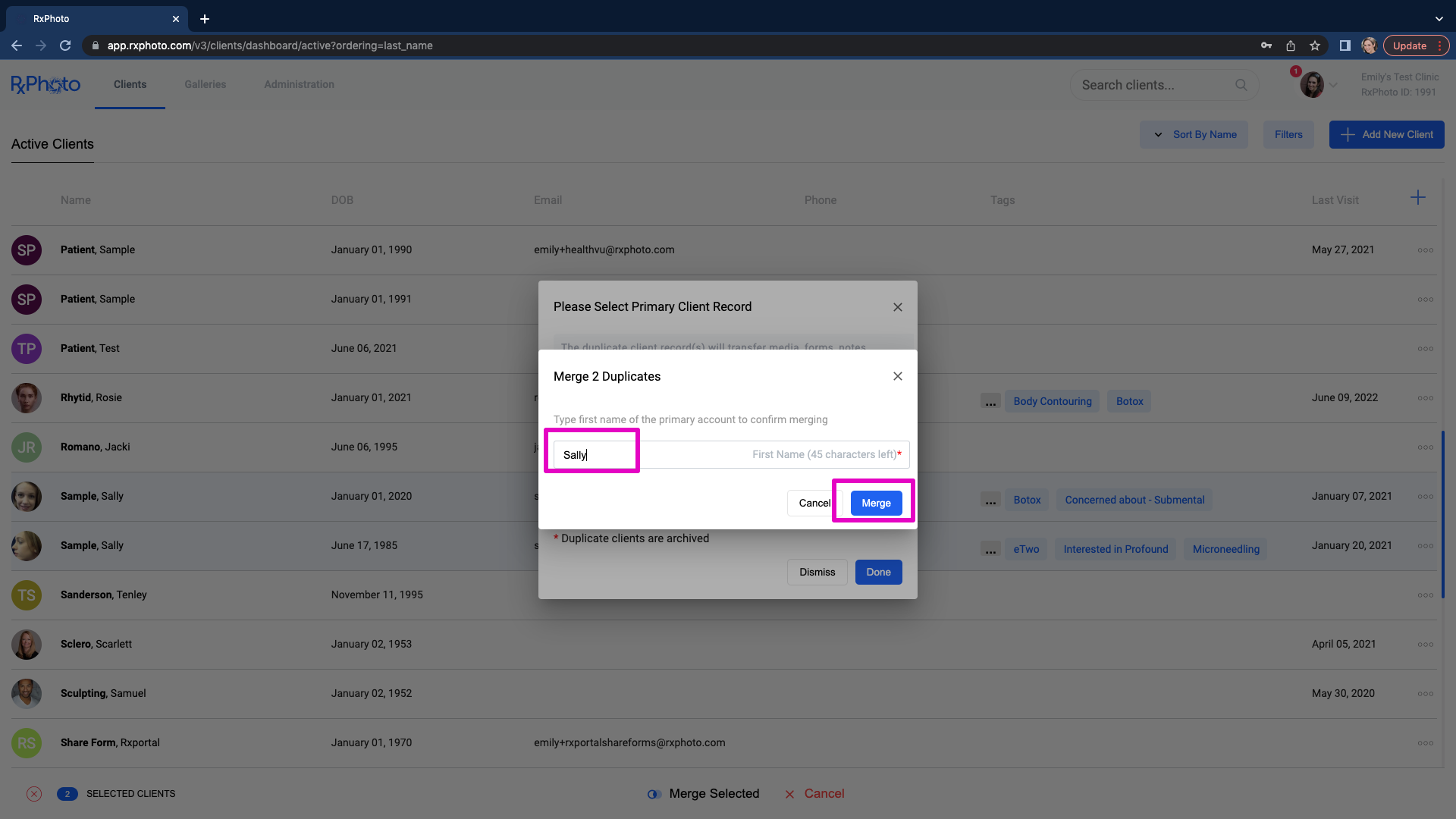 6. Only one record remains.