The process of booking appointments with the updated PatientNOW Smart Scheduler does not change significantly. If you choose to configure Appointment Types and Resources
(see
"Configuring Appointment Types"
for details),
then
only the appropriate Resources will be presented when an appointment is being booked. Moreover, the Smart Scheduler will be able to assign appropriate Resources automatically and prevent accidentally double booking any one of the necessary Resources.
As you read through this article, you may expands screenshots by clicking on the image you would like to expand.
Booking an Appointment
1. Navigate to the "Workflow" > "Scheduling" module to access the Scheduler.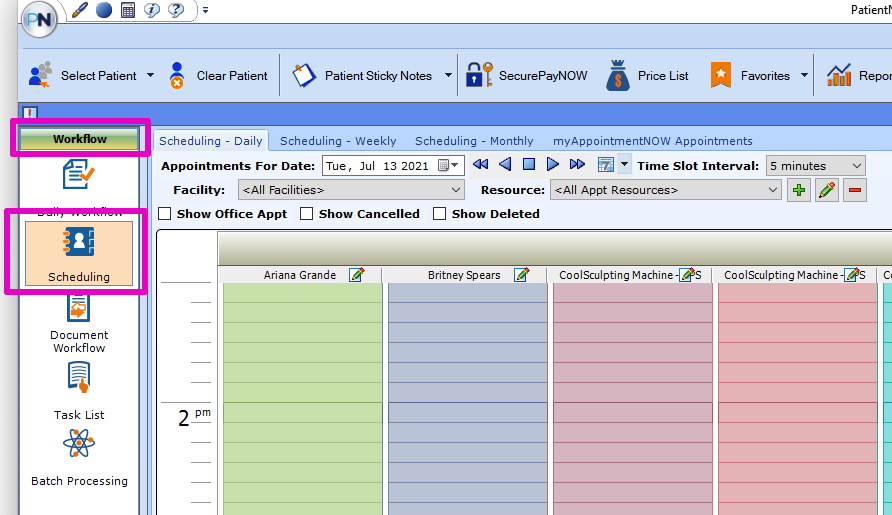 2. Click on the desired Provider, Room, or Equipment on the desired date and time.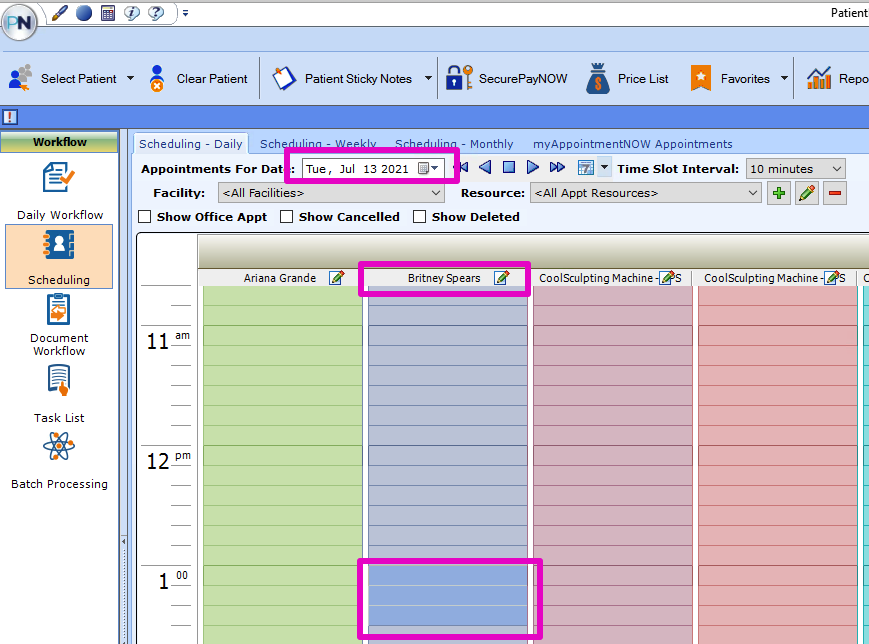 3. Click the "Add Pt Appt" button.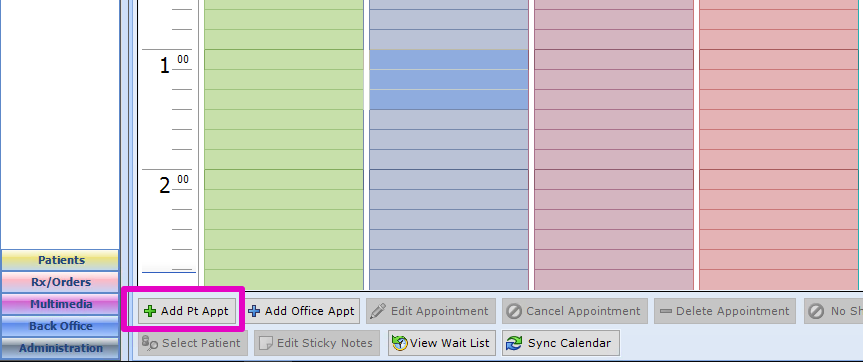 4. Search for and select, or add a patient.


5. Select appropriate Appointment Type and Resources from the dropdown menus. Note that the dropdown menus reflect all Appointment Type and Resource configuration. Date and time is automatically filled (may be changed manually if desired).


5a. If desired, Resources can be manually selected using the "Appointment Resources" tab. If Resources are not manually selected, the scheduler will automatically assign an open Resource from the list of "Allowed" Resources.

See

"Configuring Appointment Types"

for details.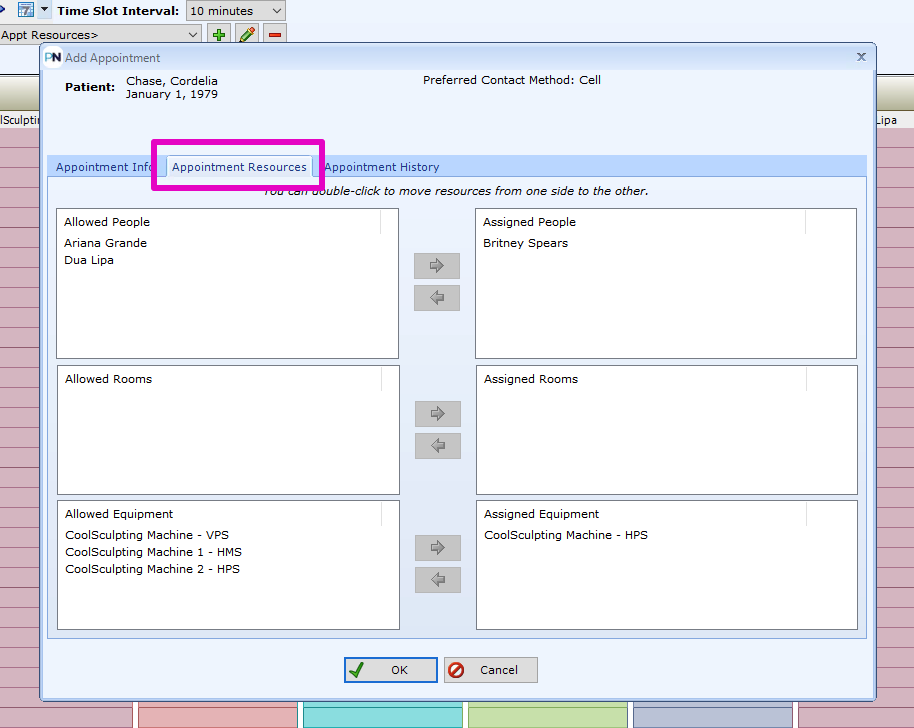 5a. i. Click to select the desired resource on the left, then click the right arrow to move it to the "Assigned" section.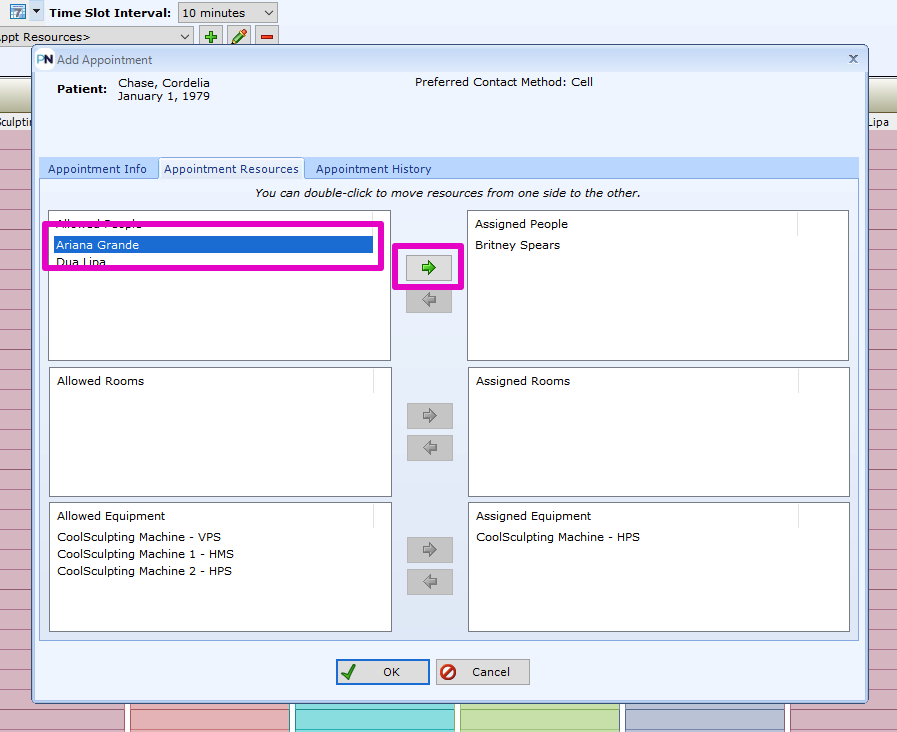 6. Click "Ok" to schedule.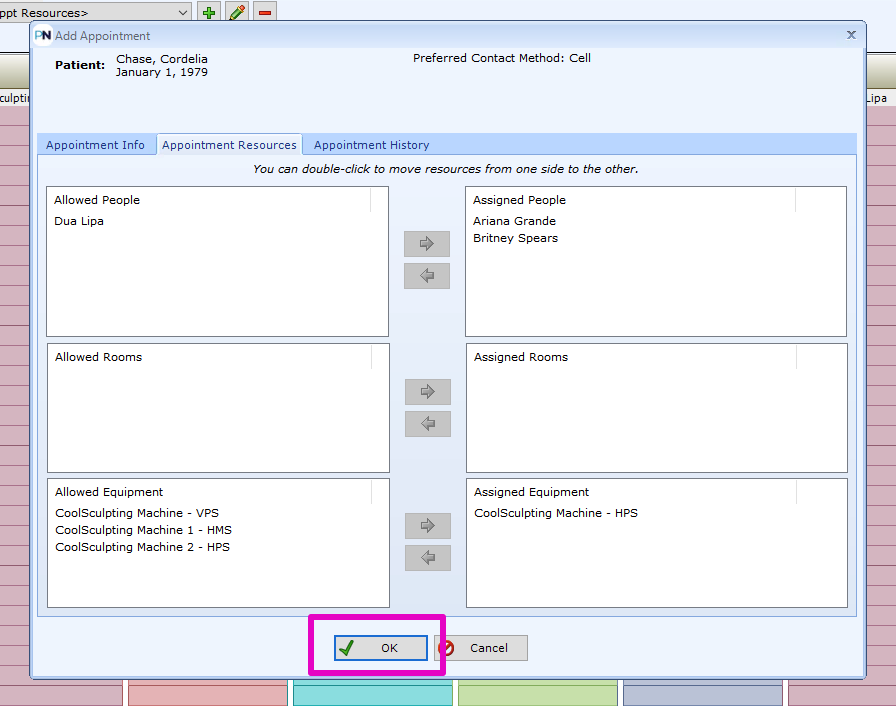 7.
The appointment will appear on all the assigned Resources' schedules.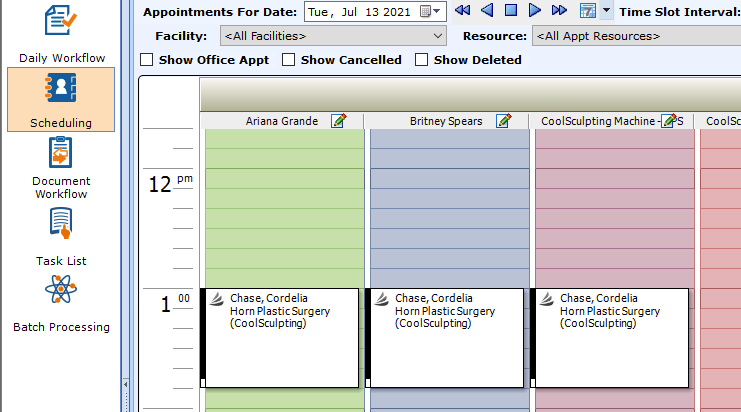 Cordelia Chase has a CoolSculpting appointment on Tuesday, July 13th, 2021 from 1 pm - 1:45 pm with

providers Ariana Grande & Britney Spears, at Horn Plastic Surgery, on CoolSculpting Machine - HPS
Summary
The updated PatientNOW Smart Scheduler makes booking appointments with all the necessary Resources simple, and helps practice prevent accidentally double booking a Resource. With auto-fill functionality, configurable menus, and manual options, the updated Smart Scheduler will save your practice time and stress when booking appointments.